苏州工业园区名城旺墩幼儿园
作者: 摄影: 审核: 来源: 发布时间:2019-08-13 阅读次数: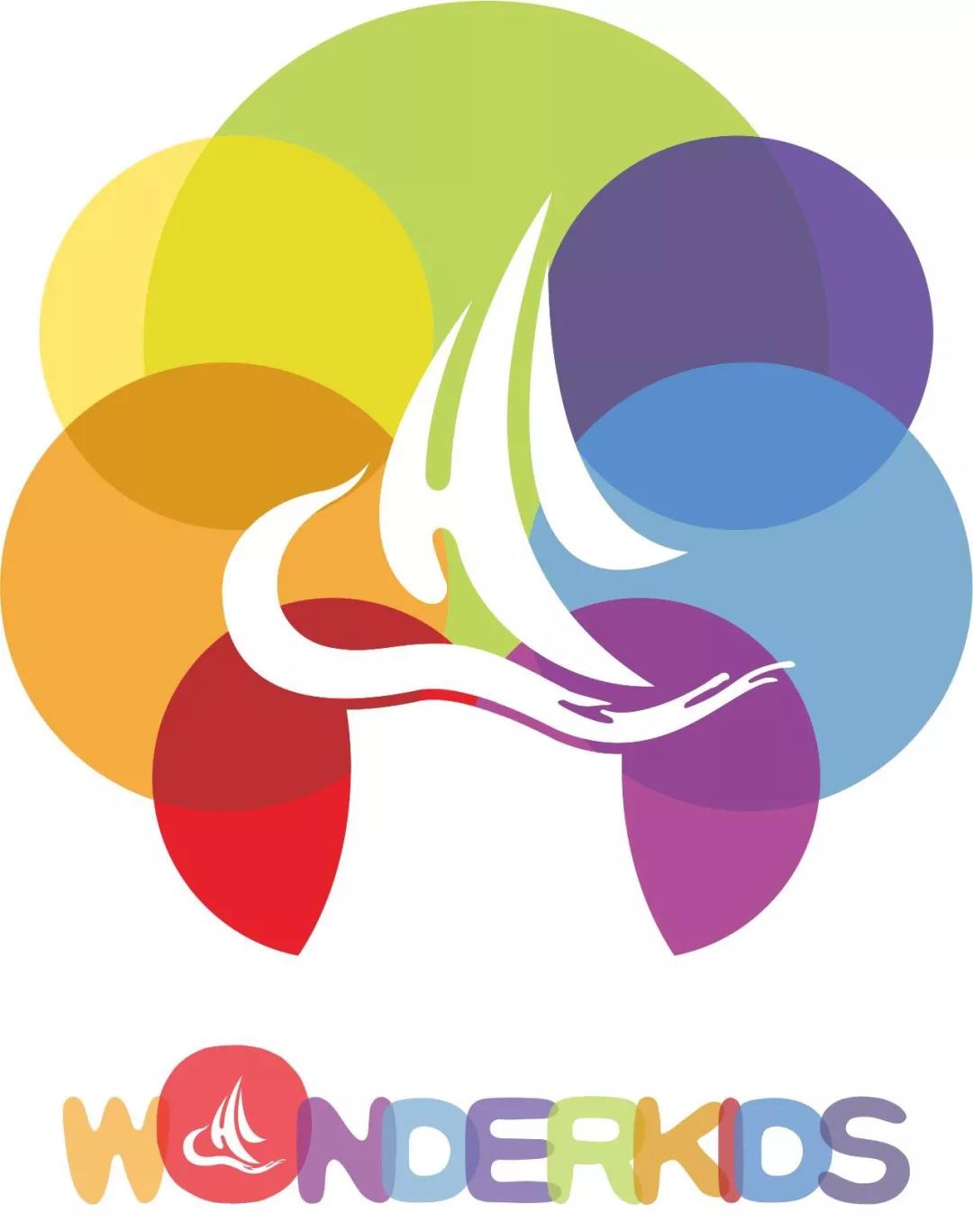 苏州工业园区名城旺墩幼儿园由苏州广电传媒集团所属苏州广电教育投资有限公司与伦华教育强强联手、共同打造,致力于为孩子们提供国际化、多元化、精品化的学前教育。幼儿园位于苏州工业园区CBD核心区域,幼儿园环境时尚、艺术、开放、多元,内部设计从儿童观、教育观角度出发,是一座融书香、艺术、探索、自然与生态为一体的"世界文化场"。
Suzhou Mingcheng Wonderkids Kindergarten was established by Lunhua Education and Suzhou Broadcasting Education Investment Co.Ltd., and aims to provide a diversified state of the art international pre-school education for young learners. The kindergarten is located in the CBD of SIP. The kindergarten environment is fashionable, artistic, open and multifunctional. The indoor areas are designed from the perspective of young learners in order to promote the concept of the "The Cultural Field for Global Citizens" which combines the functions for reading, art, exploring, nature and ecology.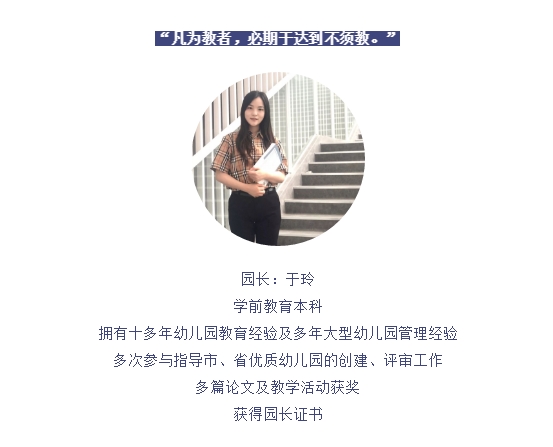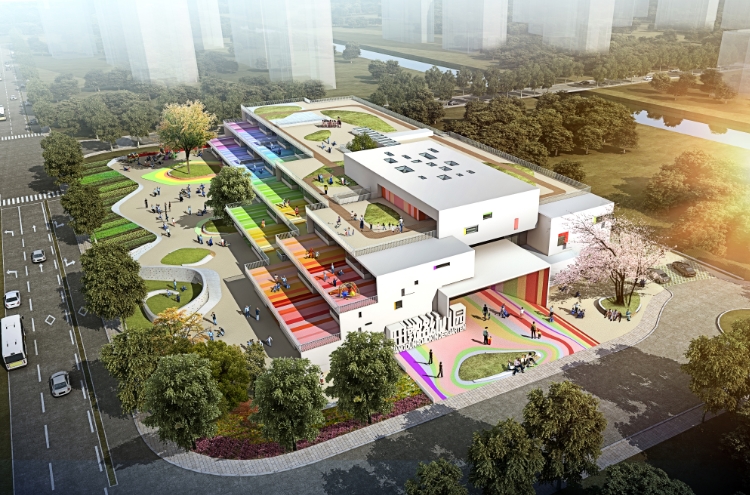 优质教育资源共享下的精品化幼儿园
Share all Rich Educational Resources
苏州工业园区名城旺墩幼儿园结合苏州广电优质特色教育资源,更有广电教育投资有限公司旗下"小靴子"童星俱乐部特色实践课程助力,充分发挥广电的资源优势,以培养幼儿艺术力、表现力、运动力为核心,助力幼儿艺术能力发展。
Suzhou SIP Mingcheng Wonderkids Kindergarten shares the high quality teaching resources from the department of Radio and Television and is supported by "Small Boots"club featured courses. We take full advantage of the facilities within the Radio and Television Bureau and aim to develop children's artistic, expressive and sporting abilities as the core.

幼儿园秉承伦华教育"博融天下、慧悦人生"的办学理念,以伦华教育丰富的办学及管理经验为支撑,共享伦华教育旗下苏州科技城外国语学校等多所幼儿园及学校资源。在曹伦华总校长的"6C"目标引领下,为幼儿创设经典文化熏陶的环境、多元文化浸润,致力于打造精致、精品的特色幼儿园。
We adhere Lunhua Education's school philosophy of "Broad Knowledge for Global Citizens, Enlightened Wisdom for Fulfilled Lives."With the guidance of General Principal Charles's "6C" goals, we aim to build up a multi-lingual culture influenced environment in order to create a delicate and exquisite characteristic kindergarten. It is supported by Lunhua Education's rich experience in running and managing schools and combines this with the specialized education resources of Suzhou Broadcasting.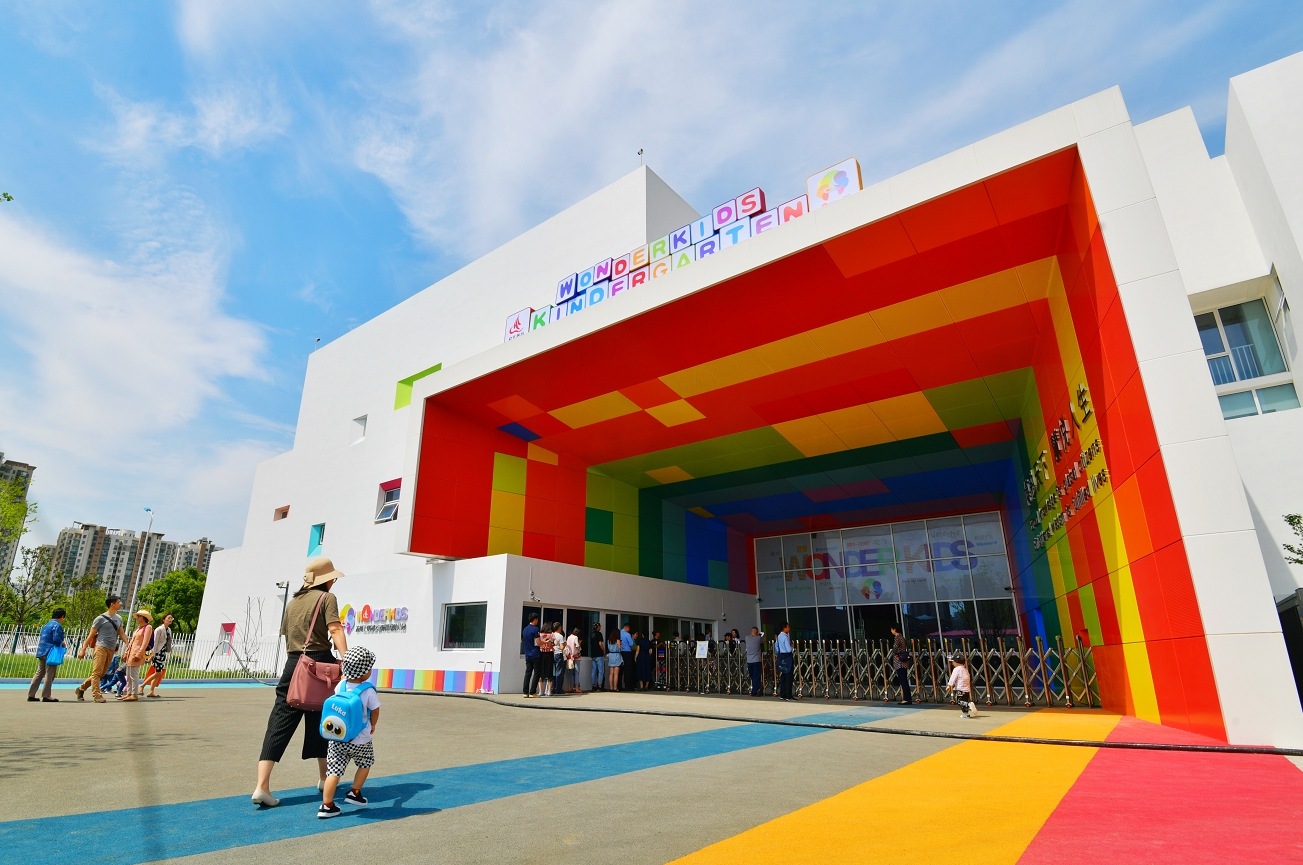 专业中外教师团队引领的精致化幼儿园
Lead by Professional International Team
我们拥有具备幼教专业资质及丰富幼儿教育、保育经验的中教教师,和来自英文为母语的欧美国家,拥有专业资质的外教走班教师。 每班配备
2名中教
,
一名保育老师
,并配备
一名外教走班特色教师
。
· Chinese teachers with professional qualifications of early childhood education and with extensive experience in early childhood education and child care.
· Native English speaking foreign teachers from Europe or North America with professional education qualification to teach in different classes.
· 2 Chinese teachers, one foreign specialist teacher and one care teacher for each class.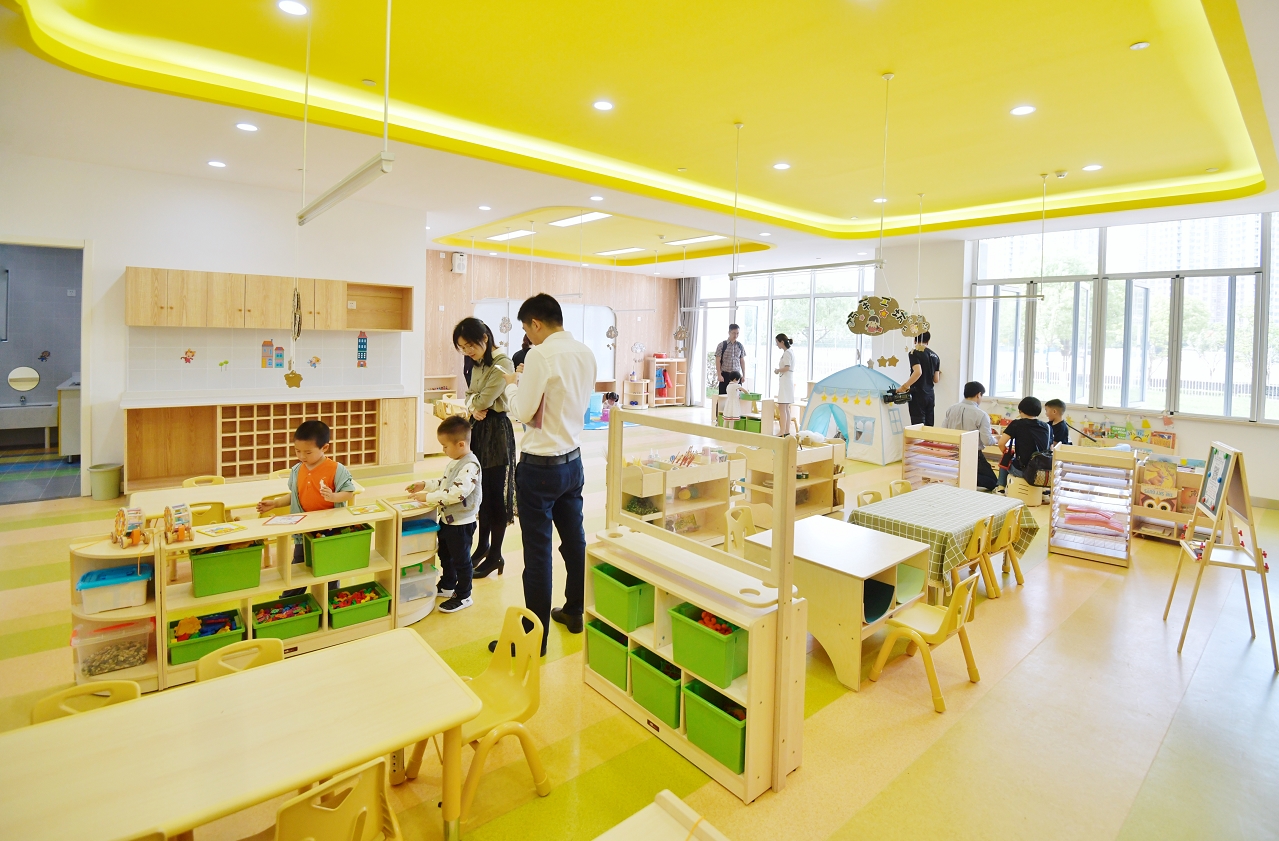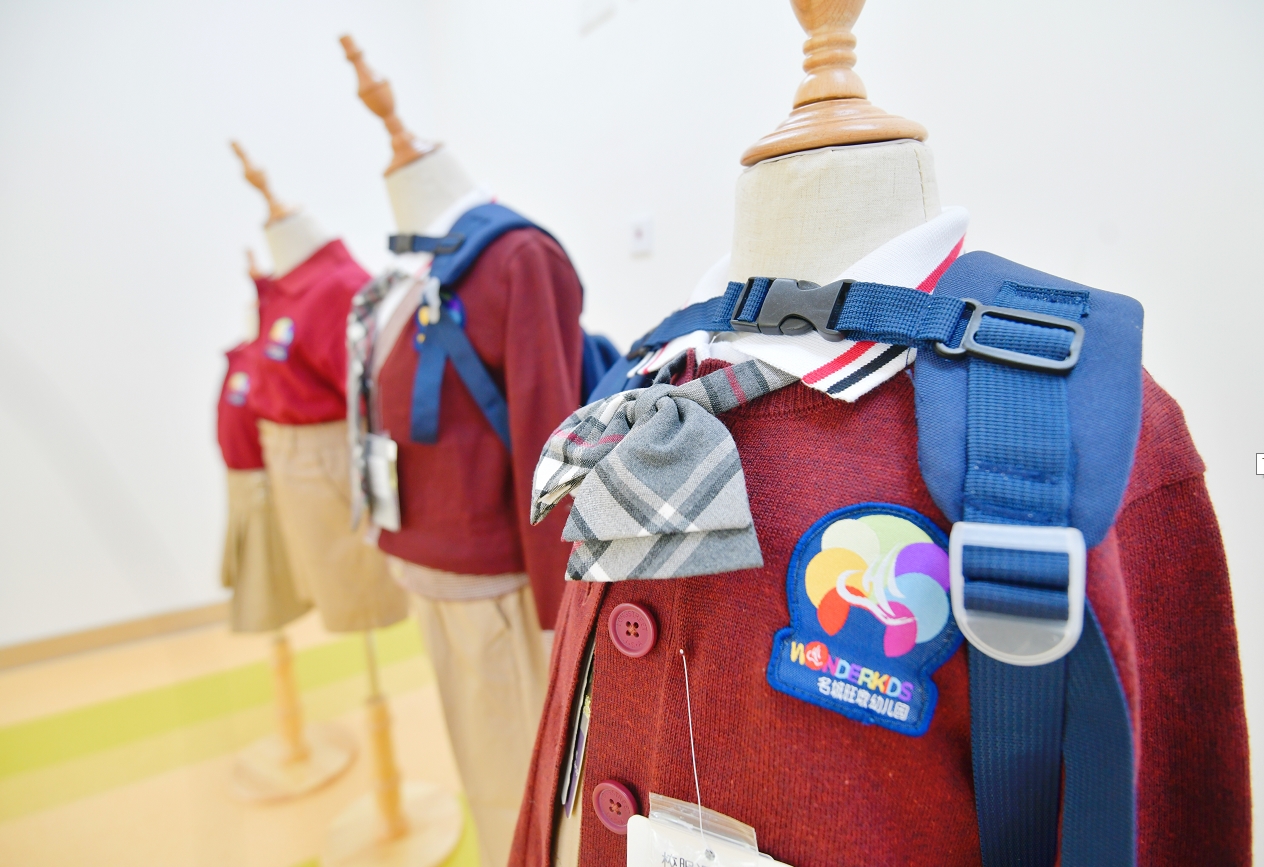 国际化课程护航+创新课程助力的多元化幼儿园
International and Creative Curriculum
以儿童艺术及审美能力发展为出发点,打造幼儿园多元的艺术潜能开发课程,如小主持人、小记者、表演、芭蕾、拉丁、国画、水粉、儿童画、创意美工、陶艺、足球、跆拳道、轮滑等,全面提升儿童艺术感知、艺术欣赏及艺术表现能力。
Giving full play to the resource advantages of radio and television to promote the artistic characteristics and skills within the kindergarten through activities such as little host, little reporter, acting, ballet, Latin dance, traditional Chinese painting, gouache, children's painting, creative artists and ceramic art. We also cultivate health through football, Taekwondo, and roller skating among other sports.
我们拥有伦华教育从新加坡引进的Twinklekidz课程体系,遵从孩子的发展特点、尊重每个孩子的个性,倡导iTeach课程理念,让孩子多元立体、多维发展,成为积极主动的学习者。
The multidimensional and stereoscopic curriculum of Twinklekidz comply with children's development characteristics, respect each child's personality, and advocate each curriculum concept for children's multidimensional development.
It encourages children to become proactive learners.